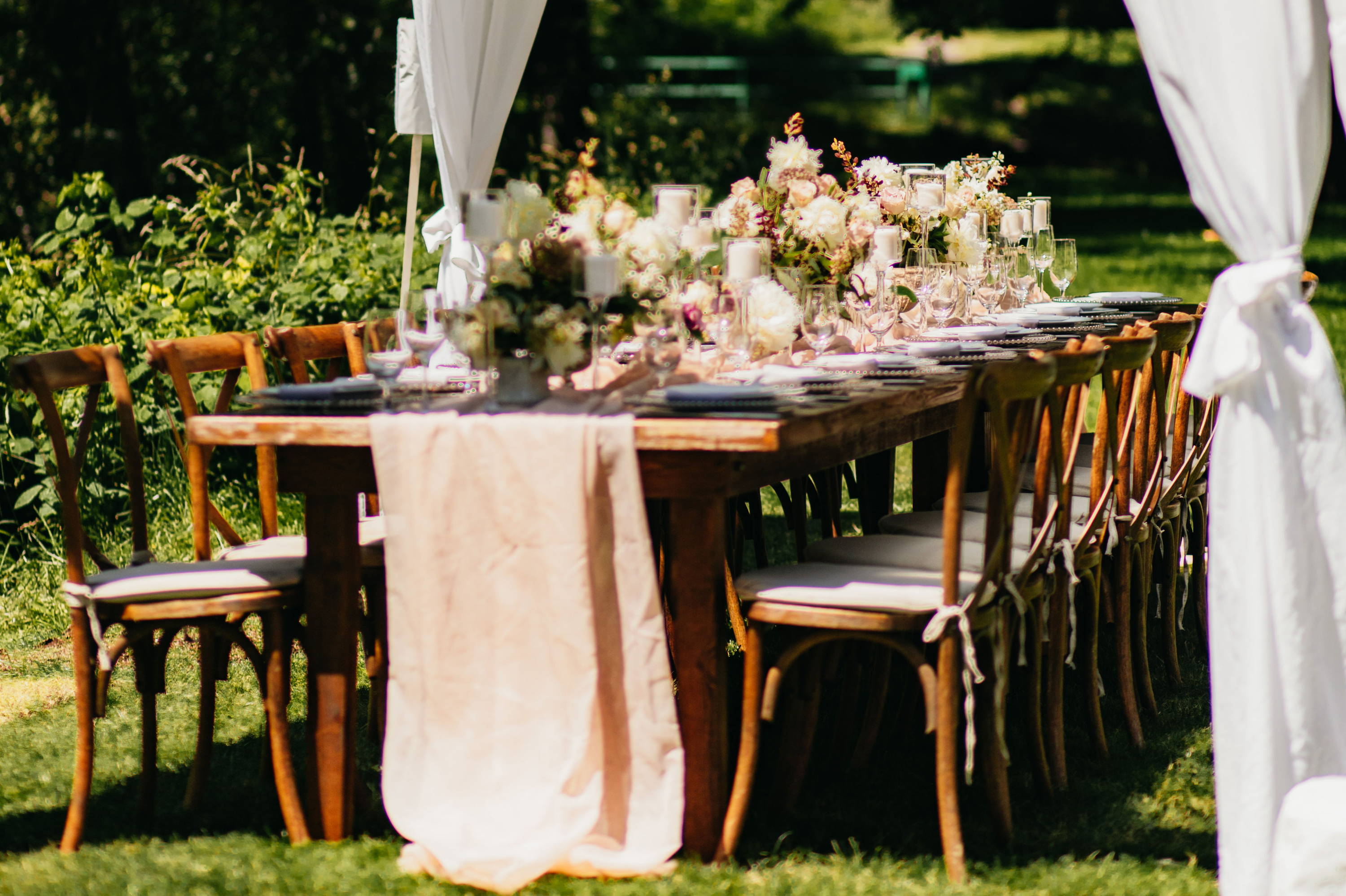 North Bend Escapes offers weddings at our large vacation rental properties along with our partner venues. Moon River Suites can house up to 30 people of your wedding group at our property. We provide numerous wedding services at Moon River Suites to allow customization for a wedding.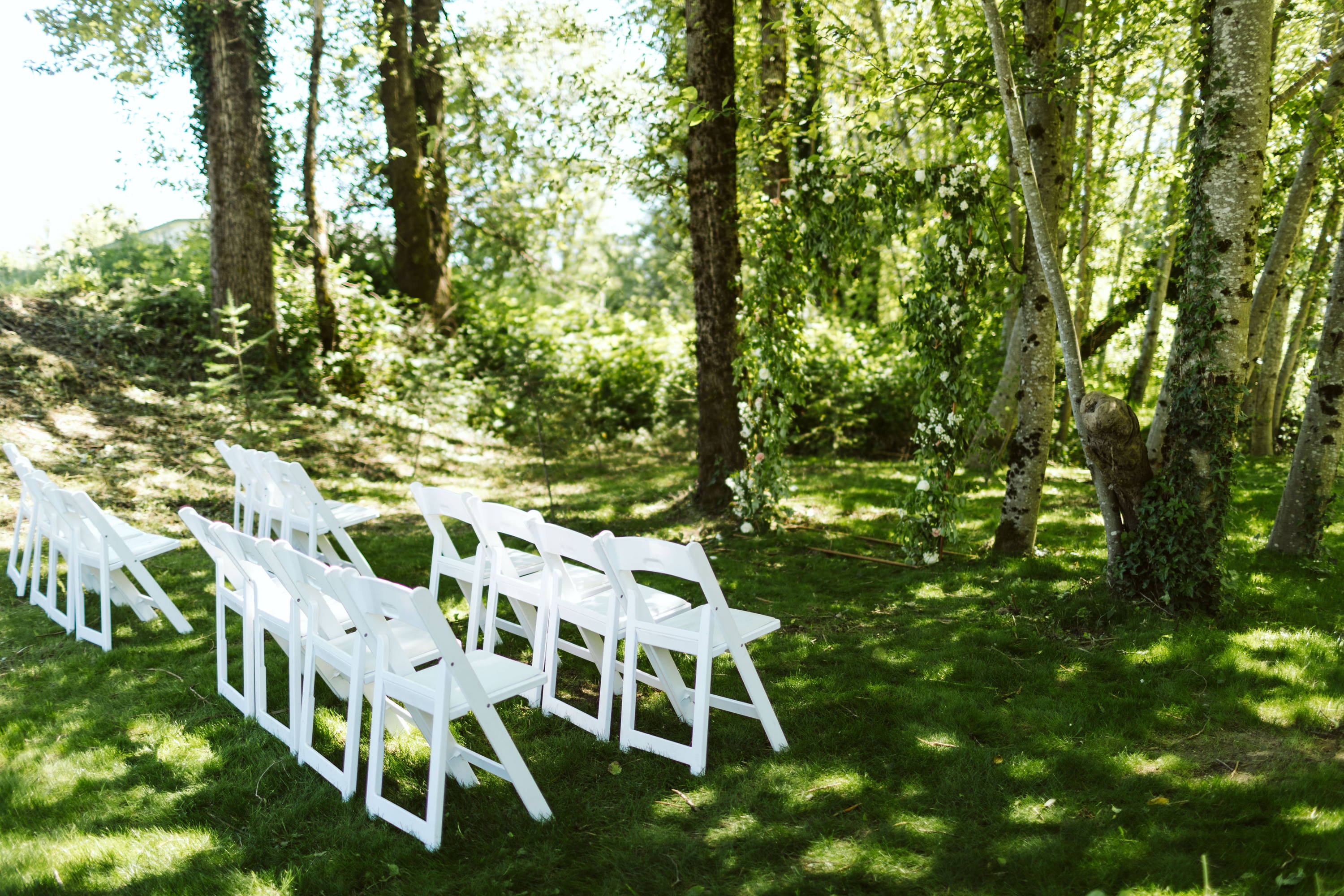 North Bend Ecapes offers a wedding shed and a wedding venue at Moon River Suites. The wedding shed includes:
• 6 covered gazebos. These are individually movable to any locations you select on the upper level just behind the suites or off to the left side of Moon River 1. It's too difficult to move them down to the river level. Gazebos have brown canopy. The normal position for the gazebos is off to the left of Moon River 1 but we move them around to behind specific groups of suites upon guest requests.
• WiFi in the entire back yard including ceremony area and gazebos
• Hammocks
• Platform in the river and walkway for wedding (or other) photos
• We have a little beach on the river. Kids (and kids at heart) love playing in the river during summer.
• 3 Fire pits where you can sit around a campfire or cook smores. Two wood one gas.
• 5 barbecue grills from the suites plus a large supergrill. Propane is supplied by us.
• 8-12 outdoor seating areas (chairs/little tables)
• 4 picnic tables with built-in benches movable to your selected locations
• The kitchens, appliances, flatware, and tableware in the five Moon River Suites
• Cornhole game
Contact us at 206-601-7149 and rick@northbendescapes.com to discuss your planned wedding.
North Bend Escapes partners with vendors in our packages to create a packages that will fit your wedding needs. Our wedding partners help us fulfill our wedding packages so that everything is set up by the time of your wedding.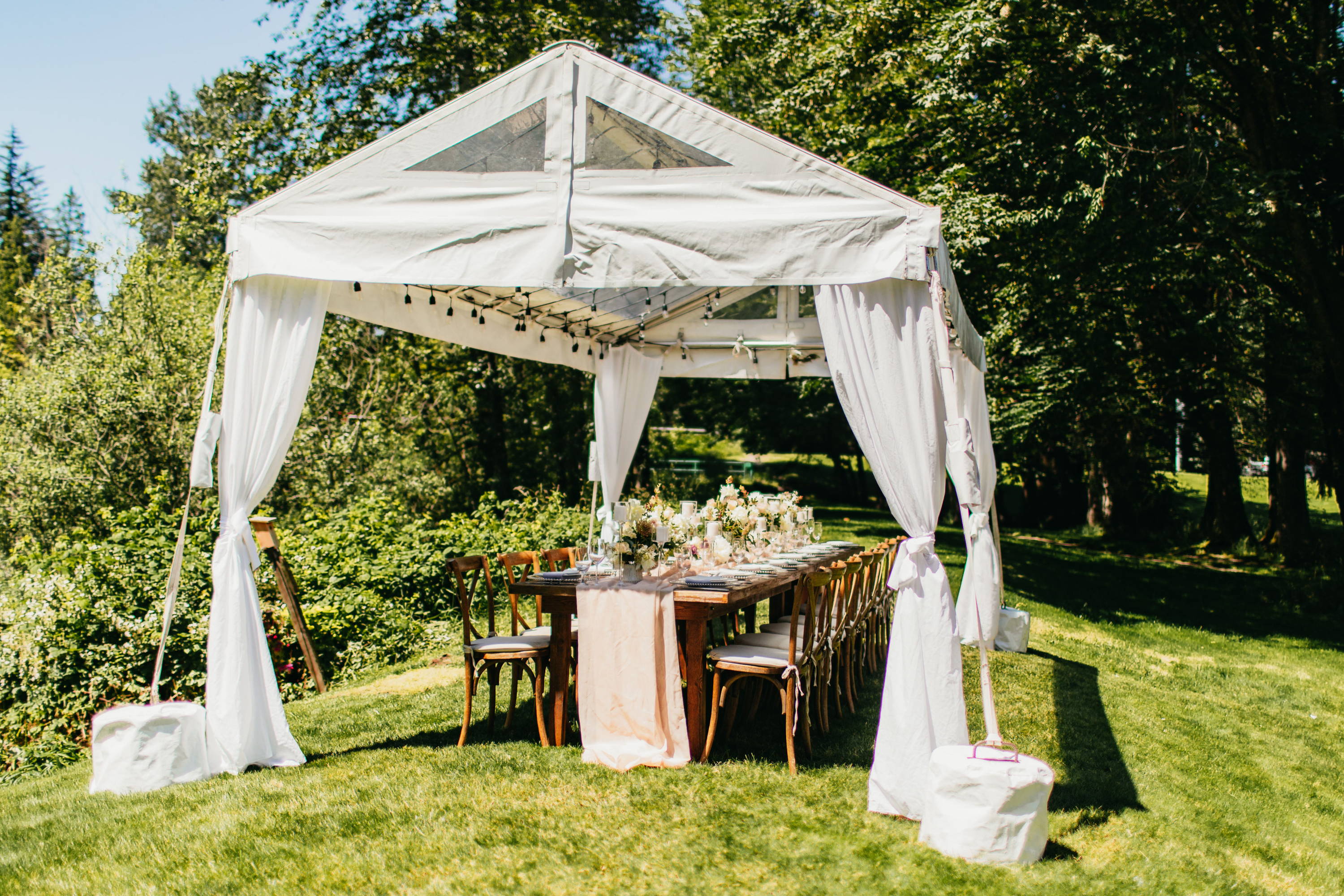 North Bend Escapes offers its own venues where you can stay at the property and have a wedding on site. Moon River Suites is or first wedding venue and can host up to 90 people for a wedding.