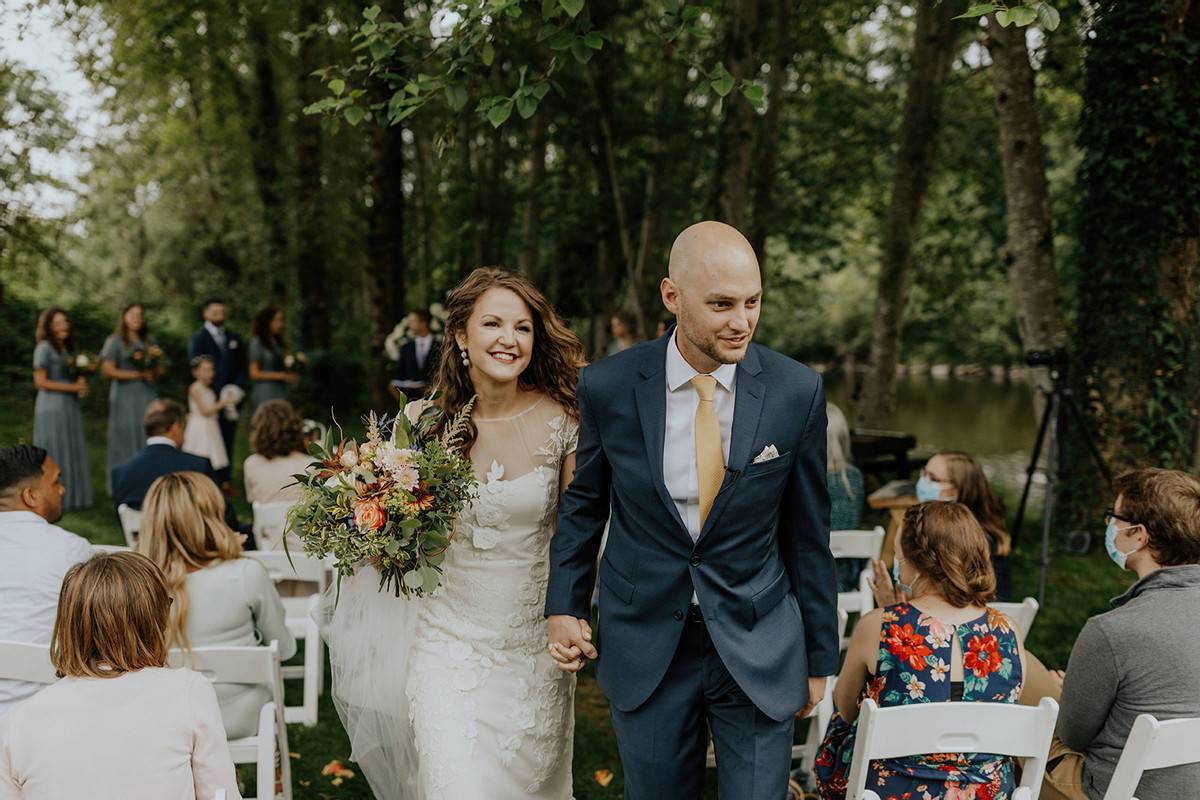 North Bend Escapes offers a wedding venue at Moon River Suites and supplies in our wedding shed. The wedding shed has tables, chairs, tables, tableware, and gazebos. These supplies are accessible through the purchase of our wedding shed package. With this package anything in the shed can be used for the wedding for a flat fee.
The venue fee costs $3000 and the wedding shed costs $2500 which can both be purchased under wedding services. The wedding shed includes a $500 set up and take down fee which is included in the $2500.
The wedding shed includes the following items:
• Lights for the gazebos.
• Kiki torches/patio heaters
• Dance platform under one gazebo, mic, amplifier, DJ mix box. Power outlets for the gazebos placed where you want.
• Warmers, ice coolers
• 6 farm tables
• Full farm table settings for the BBQ like those shown in the Moon River Wedding photoshoot. Includes wine glasses and champagne flutes
• Serving tables
• Charger plates
• Full table settings
• linens
• Up to 50 farm chairs for barbecue
• Up to 50 white folding chairs for ceremony down by the river
• Garbage bins
• Flower hooks for all the gazebos movable to a location of your choice.
• Flowers (unarranged in season). You do the arranging.
Contact us at 206-601-7149 and rick@northbendescapes.com to discuss your planned wedding. These prices are estimates of what the services may cost and can cost more depending on vendor prices. When you book one of these packages, lodging must be purchased at Moon River Suites which are 5 private vacation rentals.